The Ambassador, Scaling Up, and a Reunion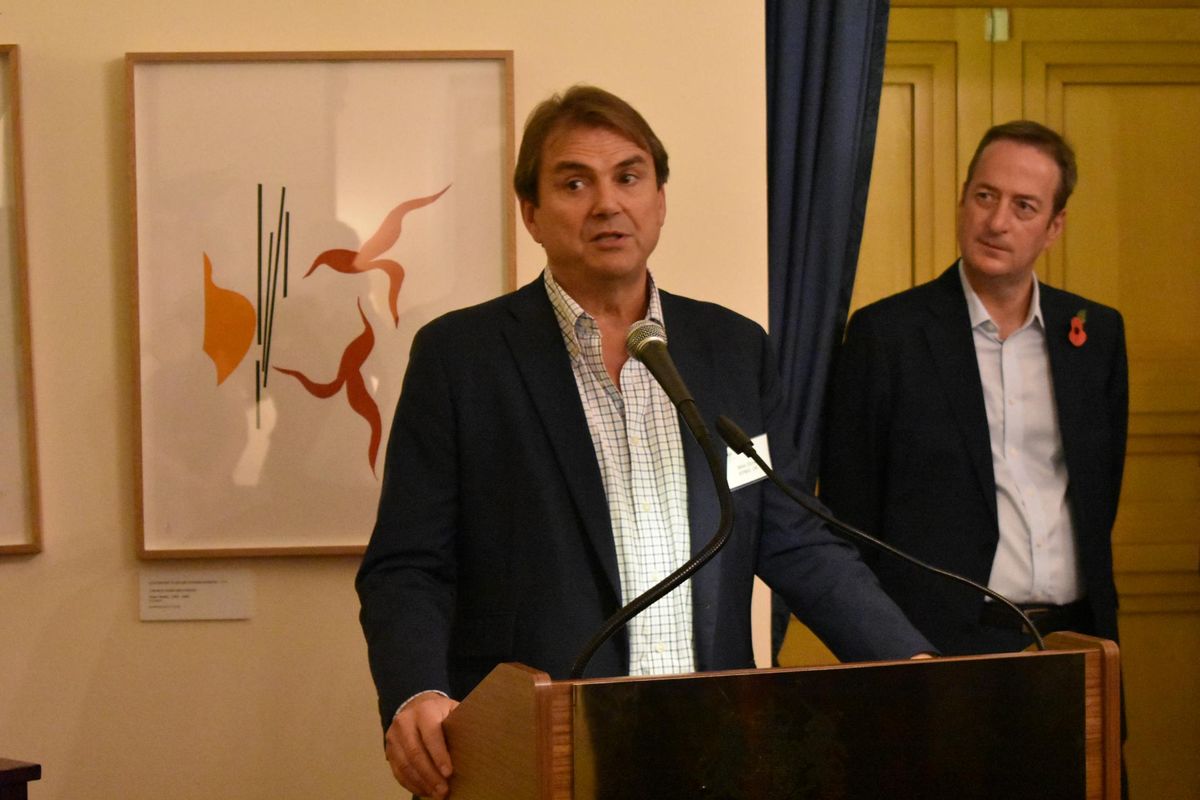 Never Formal in Israel
Last night was great. I got to my room and had an hour's turnaround to get unpacked, changed and showered before being picked up to go to the Ambassador's residence. Being tired from the journey didn't help but I quickly recovered when I began speaking to people.
So many influential people in one space... The Ambassador from the UK to Israel himself, David Quarry. Then there was Dani Biran from the Israeli Innovation Authority, plus two small business delegations. On top of that, there was a large set of people from the UK Israel Tech Hub, predominantly scouts for Cyber, Fintech and Retail.
Whilst I was messaging my host Maor before she was picking me up, I threw in the question of whether I needed to wear a tie. Her reply lined up with a theme that I've heard so many times but forgotten until the moment came - Never Formal in Israel. Still, I was seeing the ambassador so I kept the suit! Sure enough though, everyone there was dressed in the same way regardless of status or perceived 'importance' around the room. Suit trousers, jacket, and open top collar shirt. Nothing more formal than that.
Three short speeches were given, one was a welcoming from David Quarry the Ambassador, a second one by Mike Stone of KPMG (both very good!). The one that stuck with me most was the third by Dani Biran (Head of International Collaboration Division, Israeli Innovation Authority). In his speech he mentioned all the usual pro's that Israel has in the Cyber sector, but also mentioned that the IIA recognises there are some challenges too. The one I appreciated most was the idea that Israel needs to become the 'Scale Up Nation' as much as the Start-Up Nation. Yes, Start-Ups are great and international success or 'exiting' by being purchased by a large foreign company is good - but it doesn't bring in much for the overall economy of Israel. Stronger success could be seen to be having a successful start-up which scales up in regional impact, employee count, and diversification of offerings across Israel.
Last but definitely not least, I got to unexpectedly reunite with an old friend. Back when I came in June for the Cyber Security delegation set up by the Knowledge Transfer Network, Emily McKay was one of the key people who arranged everything for us, gave us a schedule, and just made the entire trip so easy. Neither of us knew we were here at the same time, or that we were both going to the Ambassador's residence. So, it was a really great surprise, we had a good long catch-up and hopefully I'll be seeing her again sometime soon.