Learning from Hysolate, plus my Walking Tour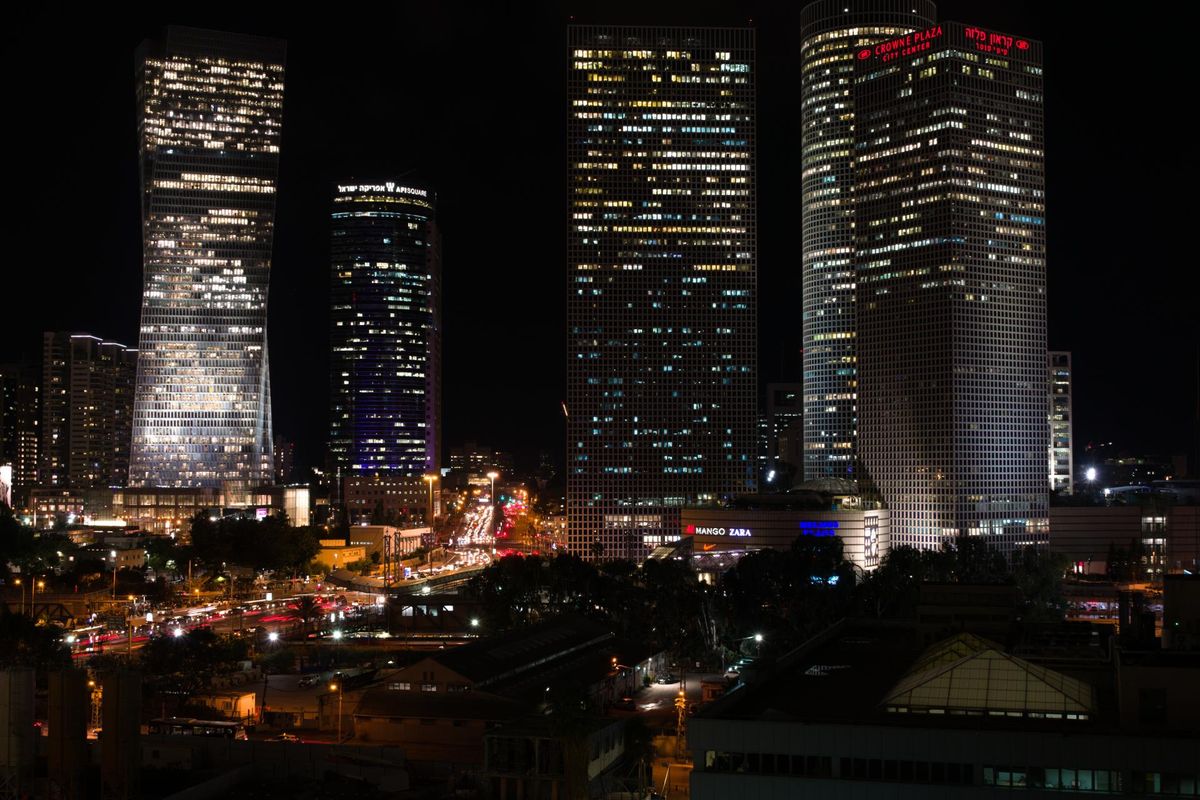 I spent most of the last week with Hysolate, another one of the Team8 companies I'm visiting during my stay in Israel.
In a nutshell, Hysolate produce a specialist Hypervisor which is used to run one or more versions of Windows or Linux simultaneously. One of the unique elements Hysolate provides is focussed around user experience, where the display outputs of virtual machines are blended seamlessly. This way, separate applications in different virtual machines appear to be running together, so the user doesn't feel like they are using virtual machines at all. From their perspective, everything appears to be on one computer.
There are various potential avenues for a technology like this, but the one which stands out most is businesses which have what is often called a 'high side and low side' network model. The high side often refers to a protected environment or one with tighter security, such as a network which can authorise SWIFT payments, access restricted data or similar. The 'low side' is the network that allows people to browse Twitter, Netflix, YouTube and the general internet, but may also act as a conduit for web-borne infections to reach the user's machine. By running two separate VMs it is possible to ensure that a compromise on the 'Personal' VM does not lead to compromise on the 'Corporate' VM.
Although VM segregation is the core feature, it isn't actually the most impressive part to me. For me the large set of clever features underneath which make the experience feel seamless for the user is more valuable. For example, there is a tiny networking VM that splices and dices connectivity from the host to the other VM's, a custom sound driver to aggregate the sound together, a special control panel to let the users decide whether they want to send a Webcam to the first or secondary VM - all sorts of things like that.
I learnt a great deal in my time with Hysolate, not just the underlying technology but also their business experience. For example, how they've approached the foreign market, where they've seen success and where they've met challenges, how long deployments take in different industries and so on. I gathered a lot of notes and these will be coming soon along with the results of several other interviews I've conducted - asking for thoughts on dealing with the West and UK/USA.
Easy Going
I've mentioned or alluded to it before, but the lack of formality in the offices here still surprises me. When I spoke with Hysolate's HR rep she invited me to show them how to play mini Croquet. They had bought it a while ago but didn't know how to play as there were no instructions. So they thought the 'British guy' could teach them. So I did.
In the mid-afternoon, when I was supposed to be working on Hysolate's competitor analysis, we stopped completely and I began playing croquet in the open space of Hysolate's office. After a few minutes my host joined us and I'd been concerned he would have minded me being outside doing this instead of being productive. If anything it seemed encouraged. If you'd tried this in a UK corporate most people would have looked at you like you'd lost your mind and then probably asked if you could stop. Here the workplace is more of an environment to become friends and know people rather than a cold sterile productivity hub.
Walking Tour
One of the engineers from SecuringSAM, Eylon, met with me on Saturday for drinks and kindly gave me a walking tour of Tel Aviv. Over several hours we covered most of the south side of the city, including Old Jaffa. Thanks Eylon!
One of the best parts of the 'Tour' came as we walked from Old Jaffa back along the beach to the city centre. Earlier, my guide Eylon had pointed to someone pulling a long trolley behind him out of Old Jaffa and towards the city - covered with a sheet. He explained this was Marimba Rasta, a street performer who has a reputation for being one of the best in Tel-Aviv. I'd never heard of a Marimba before but now thanks to YouTube and Spotify I can't get enough. We caught up with him on the promenade and watched him play a few songs. It was brilliant and I now regret not buying one of his CDs from his donation basket. The best part is he uses four mallets across two sets of keys, two mallets in each hand.
Last but not least, Hysolate may give SecuringSAM competition on dogs... Say hello to Nugget! She is essentially a living teddy bear and is always happy to see you.
The content of this article is personal with thoughts, anecdotes and observation. They do not reflect the position or view of my employer.